I'm sure you have noticed the new decor by now, and if you haven't, where have you been?? I've missed you!
Anyway, if you're looking for a fabulous blog makeover, look no further than Rachel at
Oh, Simple Thoughts
! This sweet friend took my blog from okay to gorgeous in just a matter of 2-3 weeks. She is fantastic, y'all.
Her price was super reasonable, she gathered so much information about what I was looking for in my blog, and delivered exceptionally. She listened to everything I wanted and gave me even more elements I couldn't put in to words but wanted. I believe through my blog design, she has captured my personality, many of the things that are important to me, and it is beautiful ... like me. Haha, I kid, but I don't kid when I talk about her talent. :)
This girl is fantastic to work with! Check her out, have her design you a beautiful blog, and follow her blog. You won't regret it!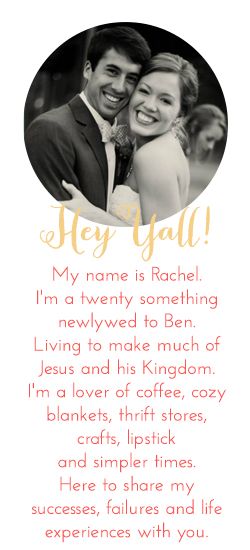 Happy Wednesday!