Happy Friday Newly Nabors fans! I'm so glad you're here to join me in celebrating the
almost
weekend!! Let's get this party rolling with a little Five on Friday with our hostesses
Darci
,
April
,
Christina
, and
Natasha
shall we?
1 // Sweaty Bands
One of my most favorite running products is having a
$5 surprise sweaty sale
AND
a
Spring Cleaning Sale
!! If you've ever run a race, or even checked out this blog before you
KNOW
I love me some Sweaty Bands. They are fabulous, a little pricey, but undoubtedly worth it! Check out the links above. You won't regret it!!
Since they're having a sale, naturally I had to get my hands on some fabulous sweaties!!! These are the beauties I will be receiving soooon!
Squared Away (left) & Daisies for Days (right)
Twinkie Time - This will be PERFECT for 4th of July quickly approaching, plus I love the USA.
I also order 2 surprise sweaties for $5 a piece. Unfortunately this means I could get something like "Baby on Board", or "Gymnastics", but at $5 a piece I couldn't pass up the chance to get a fabulous sweaty band!! Plus, I know lots of friends who are pregnant.
2 // Mizuno Wave Hitogami
Check out these beautiful, new running shoes I am so excited to call my own!! Let me introduce you to the Mizuno Wave Hitogami my Dad got me for my birthday and I just picked out last weekend. :)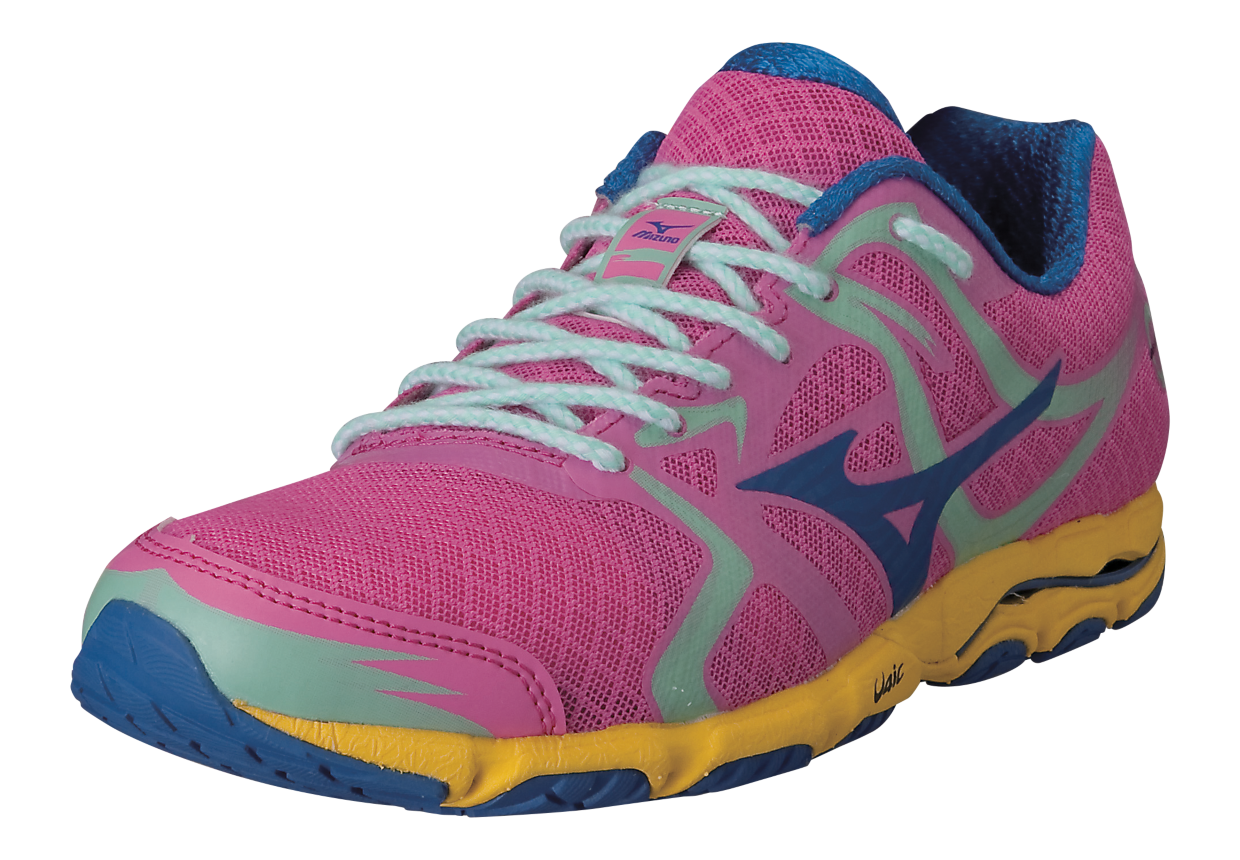 After reading about
Beka's Zero Drop running shoes
, and because my last pair of New Balances that I trained for my Half Ironman were more of a minimalist shoe than any others I had worn before, I was really looking to try something even more minimalist. My sister in law is a big runner and she runs in zero drop shoes, but encouraged me not to go straight to them because it's definitely a big adjustment.
In all honesty, this might be the perfect about of minimalist shoe for me. At 6.2 oz these puppies feel light as a feather, but still provide enough support for my foot.
3 // Saturday Running
I am looking forward to getting a nice run in outside tomorrow! My hubs is out of town this weekend and I want to go for a run, then try taking Miss Oakley out for a short run since we never got to go out the other weekend due to bad weather.
We took the border collies trail walking last weekend and we thought we'd darn near killed Oakley Mae since she panted for at least 30 minutes after we got in the car. I think I'll debut our Mommy/Pupster running with an easy 1 miler. We can build up from there.
4 // Blogilates
Blogilates has really been stepping up my running game. The beginner work outs are short and have been fun to do. I've talked quite a bit about the work outs lately, and my love just continues to grow. Yesterday I did a 4 minute calf challenge, and my calves are on fire today! Being a runner, and naturally having athletic calves (they're huge! -- I don't mean that in a boastful way either), I've never really done calf work and today I'm definitely feeling the aftermath.
Feeling daring and have 4 minutes to spare? Grab some weights and try it below.
5 // Soffee Dri Fit
When Papa McD and I got my new running shoes I also grabbed a pair of Soffe Dri Fit running crops! Nike running crops, amazing as the are, can get kind of expensive. And we all know my Lululemon Run Inspire Crop obsession cannot be maintained, so I thought I might try these bad boys on!
Here are my new shoes AND my new running crops. Neon makes you faster, by the way.
My overall feelings about the dri fit crops: Pretty good, but ran a little smaller than normal. I selected a medium, the size I wear in Nike running crops and shorts, and they were tight. They worked great though, just wish they were a little bigger.
Do you have the same affections I do about Sweaty Bands or running crops? Have any fabulous brands I should try out? Hollaatchagirl in the comments below!
HAPPY FRIDAY! Hug your puppy!
Athletapuppy
P.S. Be sure to check back on Monday. I will be sharing my big news I talked about here!