Happy Wednesday friends!
I'm linking up with my favorites, Amanda from
The Lady Okie
and Beka from
Sunshine to the Square Inch
, in the Runners Tell All Link Up!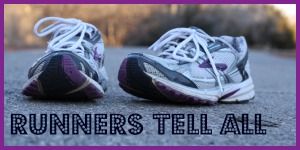 Today we're sharing our favorite race photos and our most awkward race photos. Since I'm so proud of my latest accomplishment, of course, I'm going to share my
Ironman 70.3 Texas
photos with you!
This is obviously my favorite race photo!
I can't wait for next month's topic where I get to talk about my proudest race moment. My emotions get all wonky when I talk about this race, and I'm fairly certain the beaming pride I feel is actually exuding from my entire body as I tell people about it. I feel like I'm glowing with pride perhaps like this....
Is that weird? Certainly I can't be alone in this feeling. I digress, we'll discuss next month. :)
And now, on to the gems. The crem de la awkward.
I was so excited to see my family and husband that I just started talking to them. What a pick me up (!) and awkward photo, haha.
Yep, even the finger over the camera lens here is awkward. I believe I was asking where my Dad was, but this beauty was captured. And apparently I didn't get the memo about lifting my legs when I run since it appears I am walking, though I promise I was running/jogging.
There is a professional photo on my bike where I am clearly going to blow my nose, but a) I would mortify my husband if I posted that, and b) I didn't buy the photo because naturally it's not the most glamorous picture of me and so I don't want to rip off the photography crew.
As I've competed in more races, I've tried to be aware of the photographers when I see them and to try and look cute when I pass them. Sometimes there are awesome successes, like getting a Sic'em in while you run or bike, and then there are failures like the ugh face or trying to blow your nose.
Join the conversation!
YOU ARE A RUNNER
regardless of the distance.